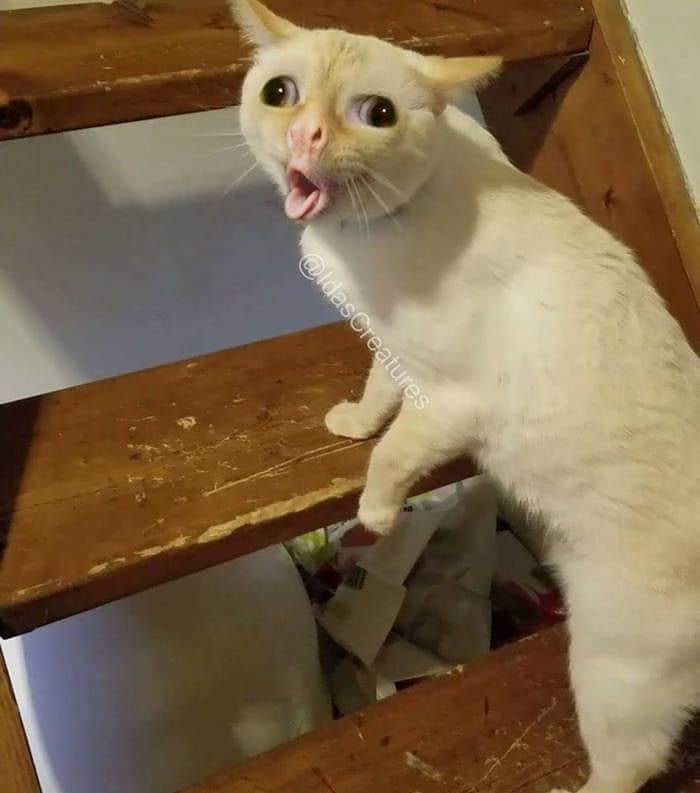 Cat coughing (Coughing Cat) meme with cross-eyed cat, the face which has been photoshopped like he's coughing.
Origin
The picture with the coughing cat first appeared 27 Nov 2018 instagram Idascreatures. Ida's popular account, which publishes photoshopped animals. Most often it is cats and dogs with distorted eyes and mouth.
The spread of a meme with coughing cat started on December 3rd, Twitter user @aliahgeyes. She posted a picture with the caption "It's kind of like coughing up little children."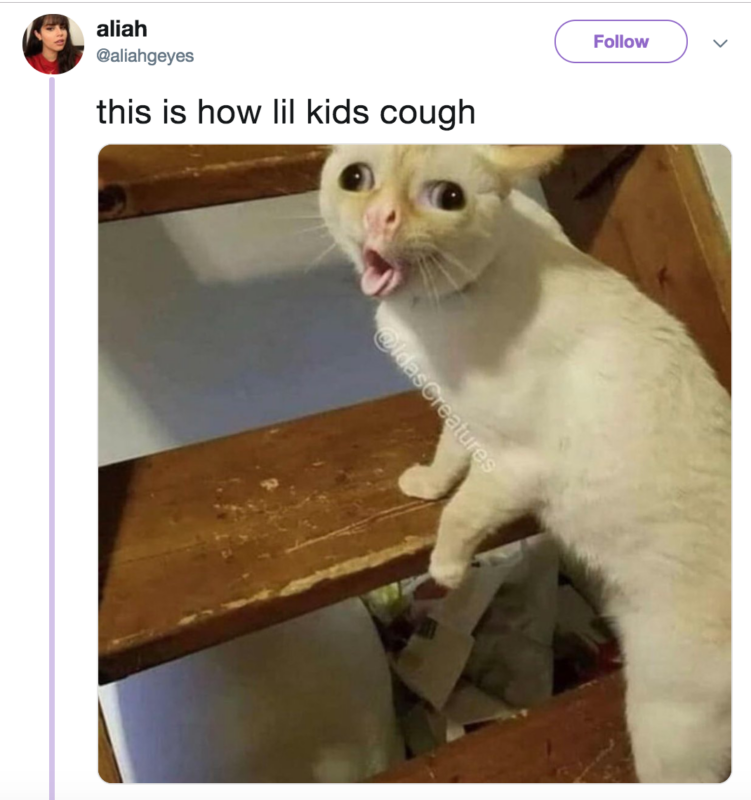 The tweet became viral and replag there were hundreds of people who agreed with the comparison. They began to publish photos of children coughing, and those were very similar to the cat from the meme.
The original photo of the cat that inspired Are no less memetichnaya. 5 Dec user Yassmine Tibbytabs posted the original photo with the same cat. The picture pet still as cross-eyed, but with a normal mouth.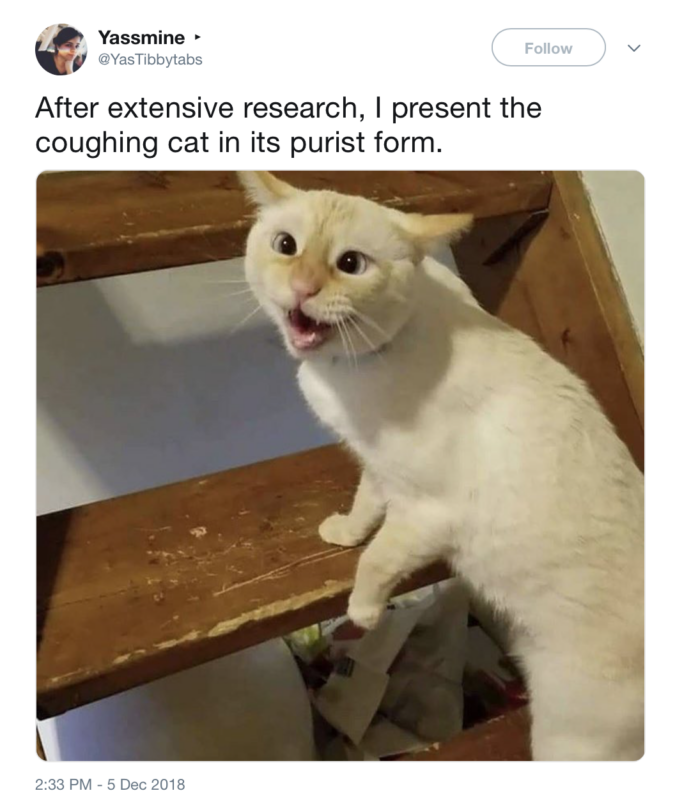 In the end, pictures with coughing cat became a meme. By the middle of December they reached the Runet. Several communities in "Vkontakte" published" their own versions of what they associate the pet with a distorted face.
The value
Memes with coughing cat is primarily memes-comparison or photoshopped pics. Although the original ides was originally a photoshop, it still is subjected to treatment. For example, half of the face of the cat is placed on behalf of other characters or animals.
In Runet memes with coughing cat illustrate a situation associated with cough. Sometimes you can find stories that played up unpronounceable names.
Template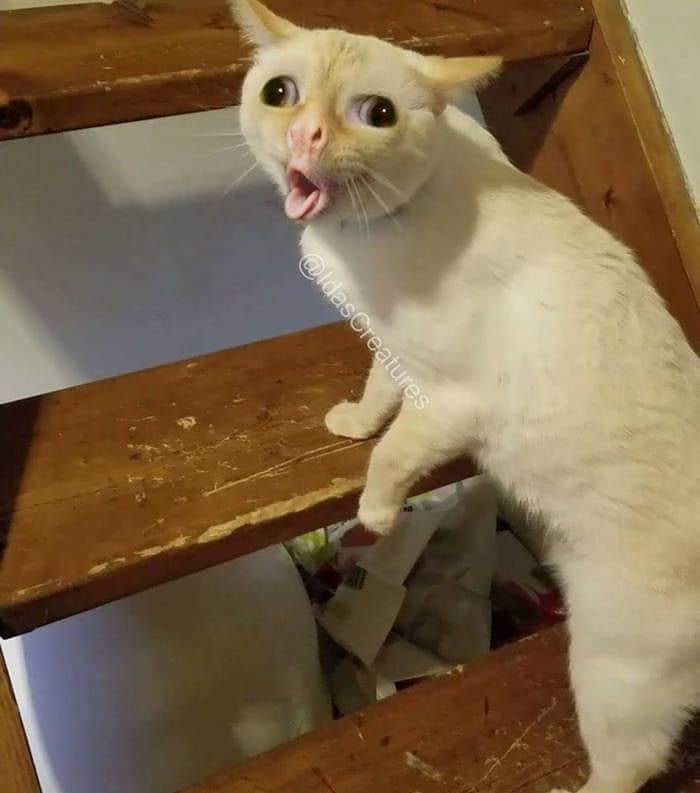 Gallery