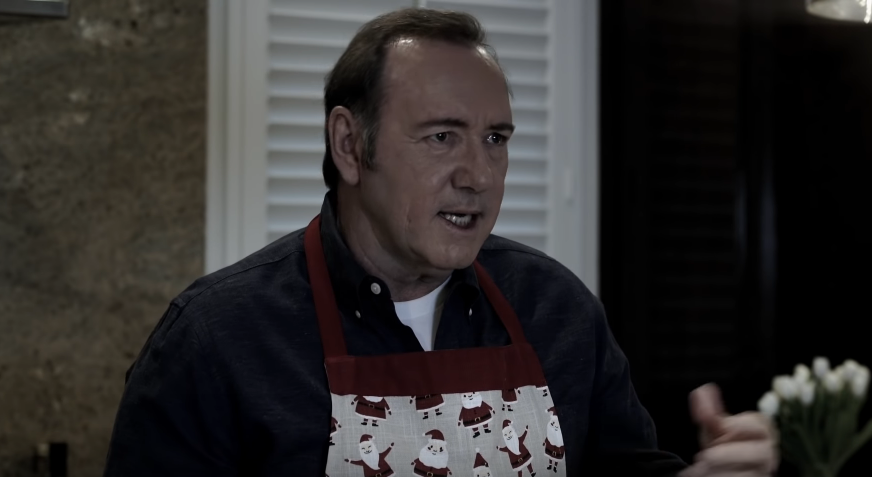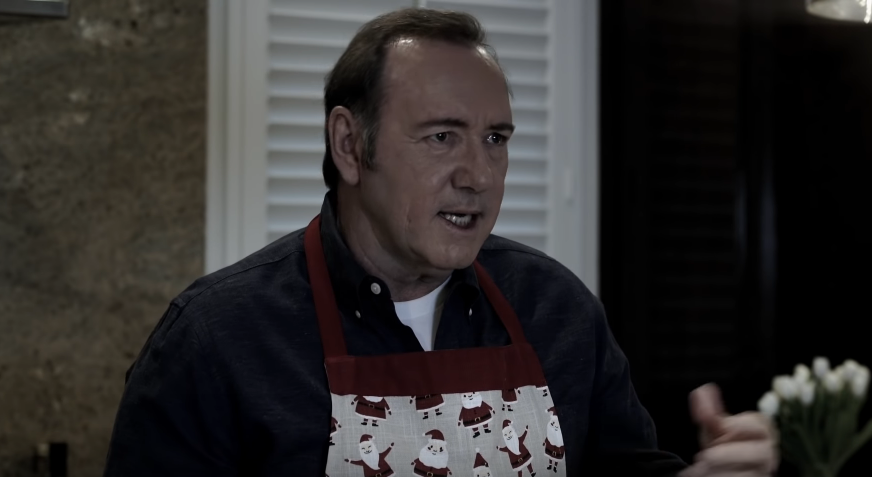 Kevin spacey, who lost roles after allegations of sexual harassment, commented on the situation in the intriguing video on YouTube. The words of the teaser can also apply to the actor, and his character Frank underwood in the TV series "house of cards", the last season of which specially photographed without the participation of spacey.
The video is called "let me be Frank" and appeared on the channel Kevin spacey on 24 December, the eve of Catholic Christmas. We publish a full translation of the speech.
I know what you want. Of course, they can try to divide us. But things between us are too strong and powerful. I mean, we shared everything.
I told you my most deepest and darkest secrets. I showed you what really capable people. I shocked you with its honesty, but mostly I'm giving you a challenge and makes you think. And you trusted me, even knowing that it is not necessary to do this.
It's not over, no matter what they say. And besides, I know what you want. You want my return. Of course, there were people who believed everything. They are waiting for with bated breath that I confess to everything. They're dying to see, as I say, it's all true and I got what I deserved. Wouldn't it be easier if it were that simple.
Only we both know that just never happens, neither in politics nor in life. But you would not believe the worst without evidence, right? You wouldn't rush to condemn without the facts? Right? Would you? No, not you. You are smarter than this.
In any case, this presumption is made for such a disappointing end and, if you think this could be a very memorable sendoff. I mean that if you and I have learned over the past few years, it's that in life and in art nothing can hide from the scrutiny and discussion.
We fear neither what I said nor what I did. And we still can not afraid of it, because I promise you that. I didn't pay the price for things, which we both know did, and certainly not going to pay for things that did not.
Of course, they'll say I'm being disrespectful, not playing by the rules. If I ever played by anyone's rules. Never, and you liked it. Despite all these headers to the impeachment without trial, in spite of everything, even my death, I suddenly feel great. And every day grows my confidence that soon you will know the truth.
Wait a minute, now that I think about it… You never saw how I died, don't you? — wears a ring on the index finger and continues: — the Findings can be so deceptive. Did you miss me?Kevin Spacey
[embedded content]
The scandal surrounding Kevin spacey turned in the end of last year. Actor Anthony RAPP said that in 1986, when he was 14 years old, spacey molested him on the set. In response, spacey said that he doesn't remember this incident, but apologized to the RAPP if something hurt him. Also spacey admitted his homosexuality.
After this actor in the harassment accused more than 20 people. In the UK, six cases against spacey are under investigation. December 24, it became knownthat in Massachusetts began the trial in the case of the harassment of Kevin spacey to 18-year-olds, January 7, will decide on the nomination of formal charges.
On the backdrop of allegations of harassment spacey has lost several roles. He was fired from the TV series "house of cards", where spacey played the lead role of Frank underwood. The last season of the show went without him. In the movie "All the money in the world" was reshot all the scenes with spacey, it was replaced by Christopher Plummer. Shooting the biopic about writer Gore Vidal, who was supposed to play a spacey, suspended indefinitely.