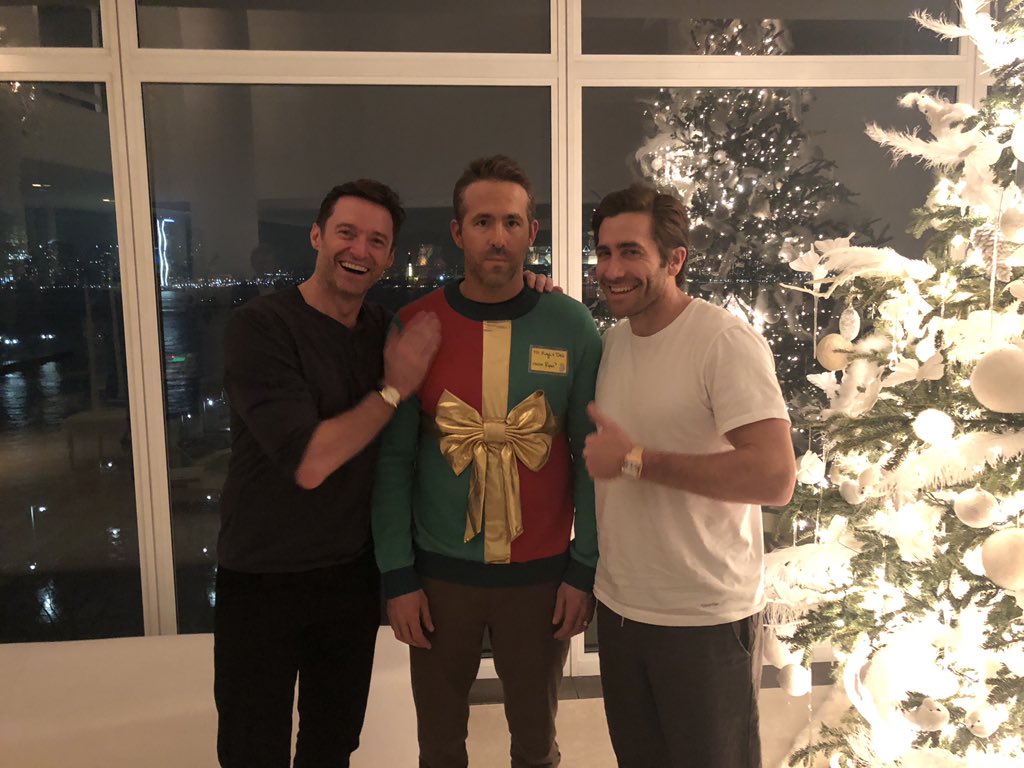 Ryan Reynolds in the sweater meme actors Ryan Reynolds, Hugh Jackman and Jake Gyllenhaal. Friends played Ryan and he was wearing a stupid Christmas sweater. The meme shows the most awkward situations.
Origin
Actor Ryan Reynolds on 20 December told in social networks, as it was played by friends and colleagues Hugh Jackman and Jake Gyllenhaal. In the West on Christmas eve, the popular ugly sweater party — parties that need to come in the most traditional ugly Christmas sweaters. Ryan Reynolds thought goes to a party, and chose a red-green sweater with a gold bow.
But it turned out that he's the one who came in an ugly sweater. Friends Hugh Jackman and Jake Gyllenhaal laughed Reynolds.
"These fucking assholes said it's a party in sweaters"
Photos published with Reynolds on instagram and Twitter, made the rounds on the social networks and the media. In the photo, where sad Ryan Reynolds the sweater, put the song Hello darkness, best known for the meme "Sad Ben Affleck".
#JakeGyllenhaal #RyanReynolds pic.twitter.com/GP5LpvoQsx

— Mario 💯🦇 (@Mike___Scofield) 21 Dec 2018
To photography began to add different signatures Ryan Reynolds in tvittere went to the people.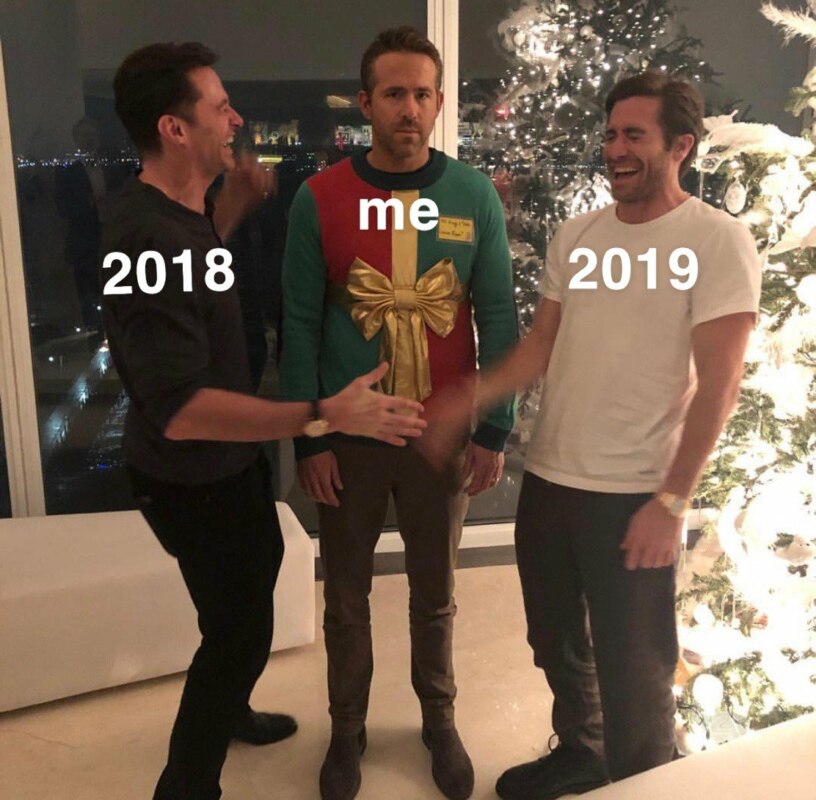 The value
Ryan Reynolds sweater is the saddest man on the most fun party. This is all the moments of life, when you were trying to do good, but it turned out as always. This is when you stand in the corner and laughs at you the entire class. The meme about the pain of this world, reinforced by the atmosphere of new year holidays.
Template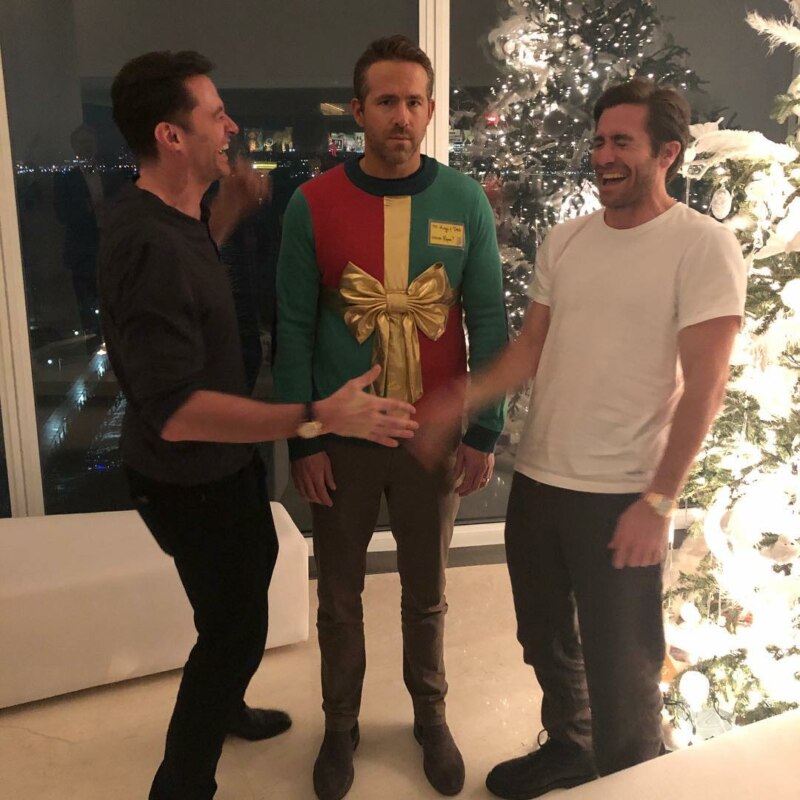 Gallery