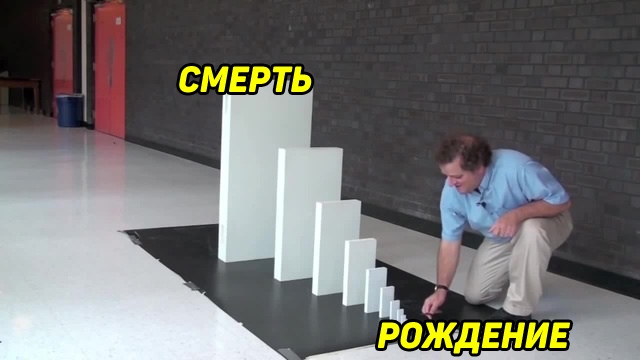 Meme of dominoes (the Domino Effect) meme with a man in a blue shirt and a huge dominos exhibited in size. The man pushes the smallest, and eventually falling. Meme about the Domino effect is used as a demonstration of the relationship of different people and events.
Origin
4 Dec 2009 a physicist from the University of Toronto Stephen Morris has posted on its YouTube channel a video demonstration of the Domino effect. Each of the 13 bones in one and a half times more than the previous. The first height is just 5 millimeters, and the last is above a meter.
However, the Domino effect works and the smallest piece can cause falls and is the biggest. Stephen also posted an extended version of the video.
[embedded content]
6 Dec 2018 Reddit user c nick liamowen30 posted in the /r/dankmemes frame with Morris, who is preparing to push the first Domino, and signed "I don't need to go to class" and "Become homeless".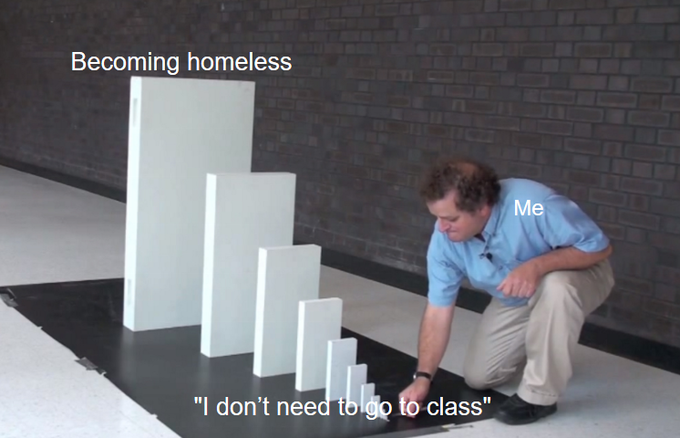 The post received more than 20 thousand upvotes, and the template with the Domino effect went to the people and became a meme.
The value
Meme of Domino shows how some events are connected with others. Sometimes something small and insignificant can lead to a complete disaster and big problems — just like in the experiment with the Domino effect. Also meme is used in an ironic way. For example, it illustrate how parents scare their children with the work of a janitor, if they are to learn well.
Gallery