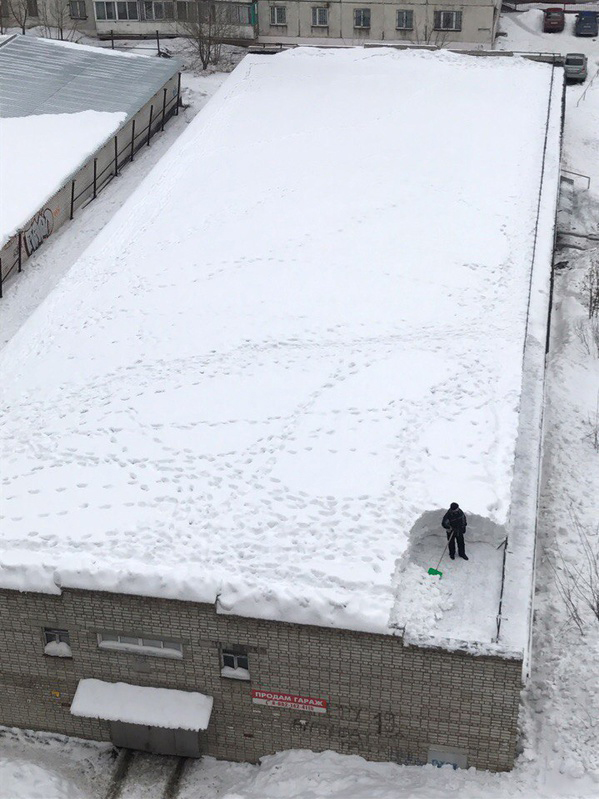 The snow on the roof (snow) meme in which a person is shoveling a huge snowdrift on the roof of a two-storey building. The photo shows a small part of the cleared space.
Origin
First photo with a man who started to rake the snow on the roof of a two-story building, appeared in the "Idioteque" on the website of the designer Artemy Lebedev. Shot taken in Barnaul, was released on 4 April 2017. The designer of this picture sent Jeanne Grigorova. She is the author of photo unknown.
In the same week, a photo went viral and appeared in many compilations "funny pictures" on entertainment sites. First memes with this image appeared in the West — several users have posted their own versions on Imgur.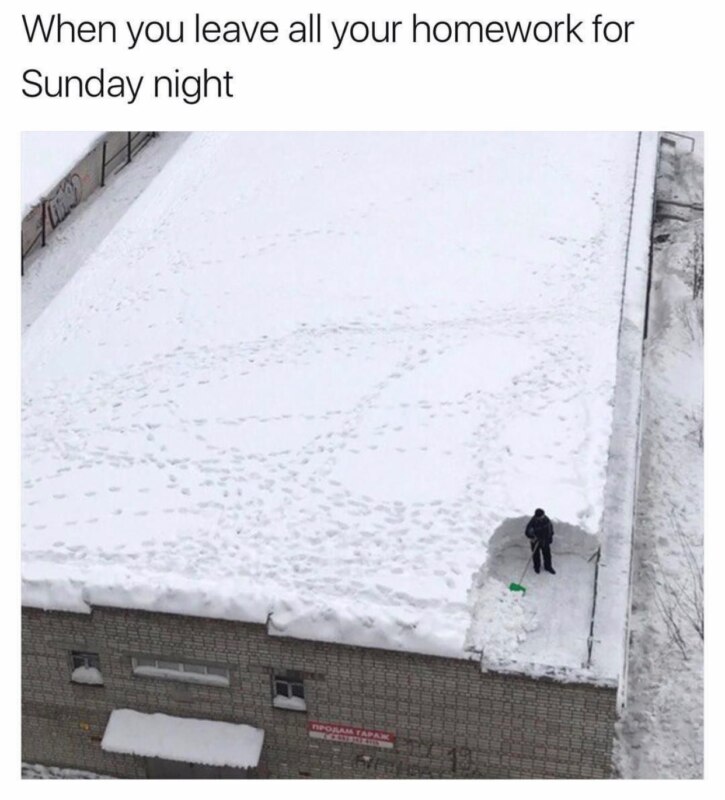 Only a year and a half about a picture remembered in Runet. At the end of November 2018 in the Russian public began to appear memes comparing the cleared part of snow remaining.
Meme with snow peaked its popularity December 7-9 different variations of the spread pages such as "Eaglet", "Mambot", "Memedealer" and others.
The value
Based on the meme "the snow on the roof" is based on the principle of opposition. The picture cleared part of snow several times uncleared, and many recalled the difficulties in life: debts that must be returned before the end of the year, the amount of information you want to remember the night before the exam, etc.
Template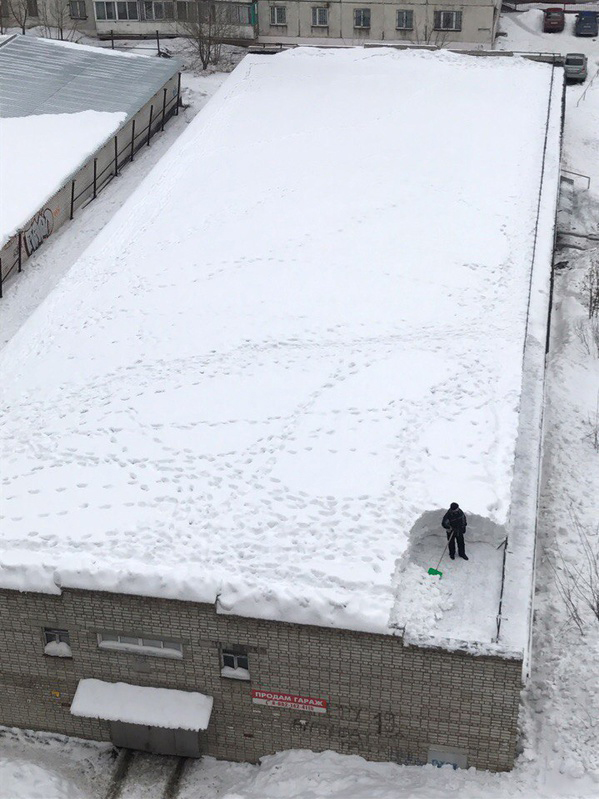 Gallery