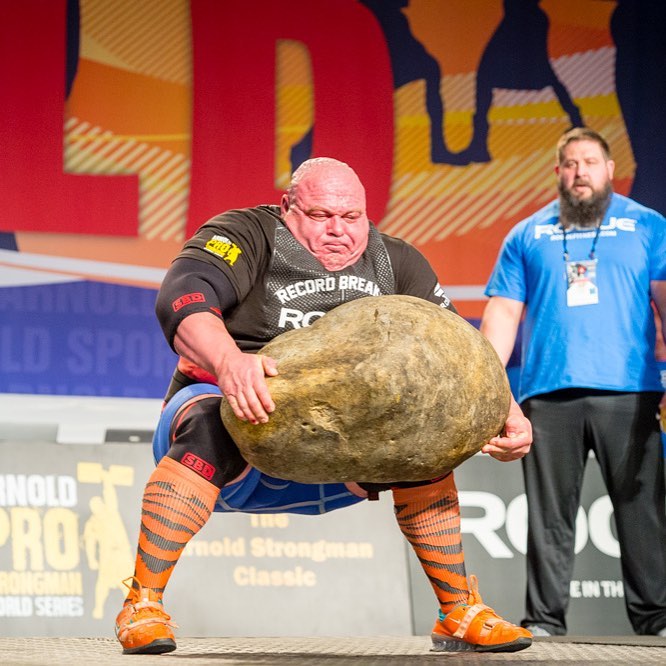 Strongman potatoes (Dimitar Savatinov meme) meme, which the Bulgarian strongman Dimitar Sabotinov up the stone, like a giant potato.
Origin
In March 2018 was the annual championship named Arnold Schwarzenegger Arnold Strongman Classic. It was attended by the strongest people in the world, including Bulgarian Dimitar Sabatino. One of the tasks was to raise and keep a gigantic stone, weighing 186 pounds.
Sabatino played the first and could not cope with the test. He could shift the boulder on his lap, but the higher rise didn't work. The entry of the competition was caught on video.
[embedded content]
In December Reddit users drew attention to this case. The frame with writhing in pain Sabotinova published user bigpeeler with the caption "Strongman Dimitar Sabatino raises the world's largest potato".
The stone really reminded many of a giant potato, and posture of the athlete and his expression gave rise to a new photoshop battle. Very soon the network spread photoshopped pics with the Bulgarian.
6 Dec photo strongman stone became a meme. On the same Reddit posted a picture of the athlete signing as "I" and the stone is purchased. Attendant in the background identified as "my mother".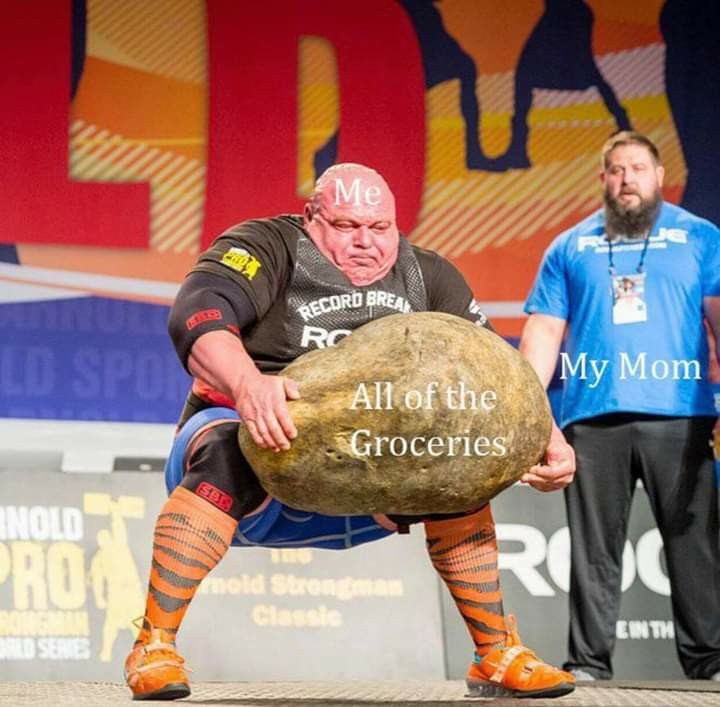 This format became popular and people began to make other choices about very heavy things. The meme spread in the Internet, but did not become particularly popular. Several communities in the next two weeks published adapted pictures with witty captions.
The value
Meme to the athlete who lifts the stone symbolizes the struggle with something very heavy. Most often it is not material things, and some difficult tasks or decisions.
Template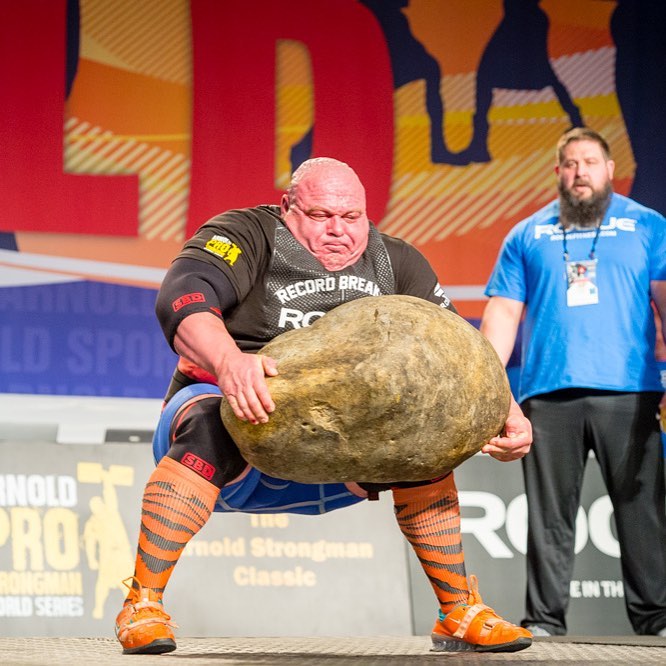 Gallery