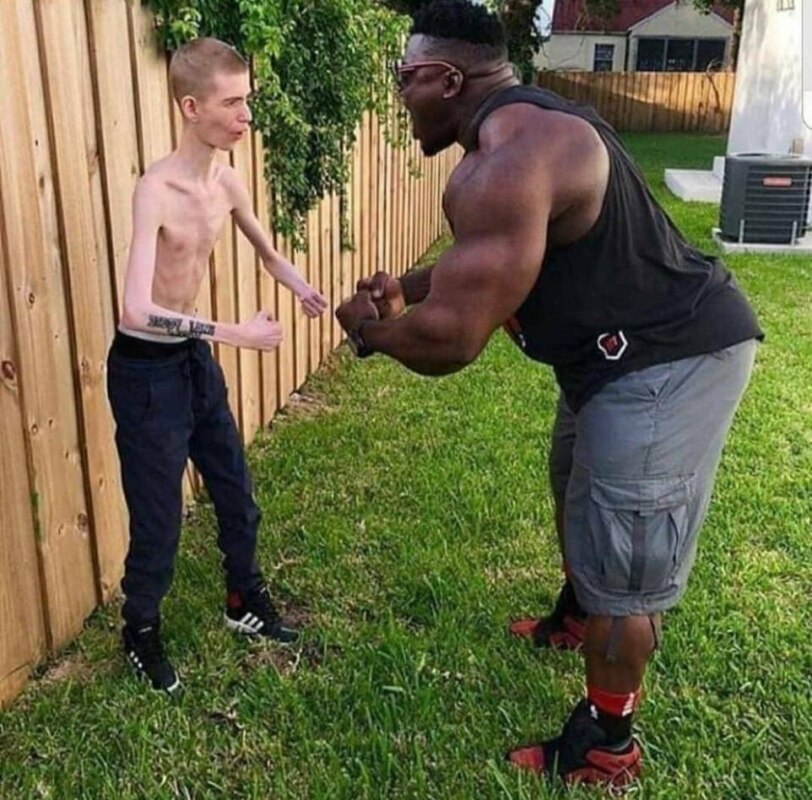 The guy with the long neck (Daddy Long Neck) — menny video blogger, known for their lean physique and a long neck. It is frequently combined with another hero memes — guy with a wide neck.
Daddy Long Neck — what's wrong with him?
The real name of "Daddy-Long-Neck" — David Samuelson Jr. (David Samuelson Jr). About the life of a boy, little is known as about the reasons for his non-standard build.
According to the stories of the guy with a long neck, he lives in flint, Michigan. He was probably born September 7, 1999. That is, contrary to General opinion, in 2018 he was an adult.
In an interview with Michael Mccruden, the author of the channel "Before they are famous," David shared some details from his life. He said that he does not suffer from any disease, although the child visited a lot of doctors. The reason for its thinness is that the body does not assimilate food and do not allow him to gain weight, no matter how he tried. Otherwise, say doctors, Samuelson healthy.
The rise of David is 1.6 meters. While it weighs only 40 pounds at only 19 years old.
Daddy Long Neck as a blogger and celebrity
Internet fame came to David in 2018. July 6, he signed up in Twitter, in the same week made an account on instagram. Before that, however, some photos and videos from lank guy went through the network.
Calling themselves Daddy Long Neck, David began to take a video of her life, humorous sketches and other content. Almost all the shots he appeared naked to the waist, to accentuate the thinness. This image was added long hair to his shoulders.
In mid-July, David was already known across America. His video dancing in his underwear to the song My Neck, My Back looked half a million people on YouTube.
[embedded content]
In November, the peak of the popularity of Daddy Long Neck — by the time he had 1.5 million followers on instagram (account closed). With the long-necked guy was already doing memes.
November 18, David has shaved his thick head of hair.
Shaved my head for the culture😂💈 #daddylongneck #longneckgang pic.twitter.com/ccAA9iSwf4

— Daddy Long Neck (@damnlongneck1) 18 Nov 2018
December 1, David met Charles McDowell, better known as the Guy with the wide neck. This meeting, awaited by many, so the event attracted the attention of people around the world and generated a lot of memes.
Charles and David have recorded a joint video in which shook hands and agreed that "all neck important." This is a reference to anti-racist slogan "All life is important" (All lives matter).
ALL NECKS MATTER🙏🏼@damnwideneck1 pic.twitter.com/9W2JdwW4Sz

— Daddy Long Neck (@damnlongneck1) 2 Dec 2018
This "most epic crossover" is not over — December 16, guy with a long neck and a guy with a wide neck released a rap clip. Footage of him is also taken away on memes.
[embedded content]
Memes about the guy with a long neck
The West has long been a joke over the guy with a long neck, it has its own fanbase. David himself is posting on social media best memes.
In Runet about Daddy Long Neck learned after the release of the video — footage of him began to swagger several publics, including Memedealer.
Also a recognisable pattern was the frame in which David with a naked torso stands in front of inflated black man. It is a known bodybuilder and model blessing_awodibu.
Joint photo with him was posted at the end of November, and meme frame was December 14. Imgur user has published the image with the caption "the December salary vs. December expenses".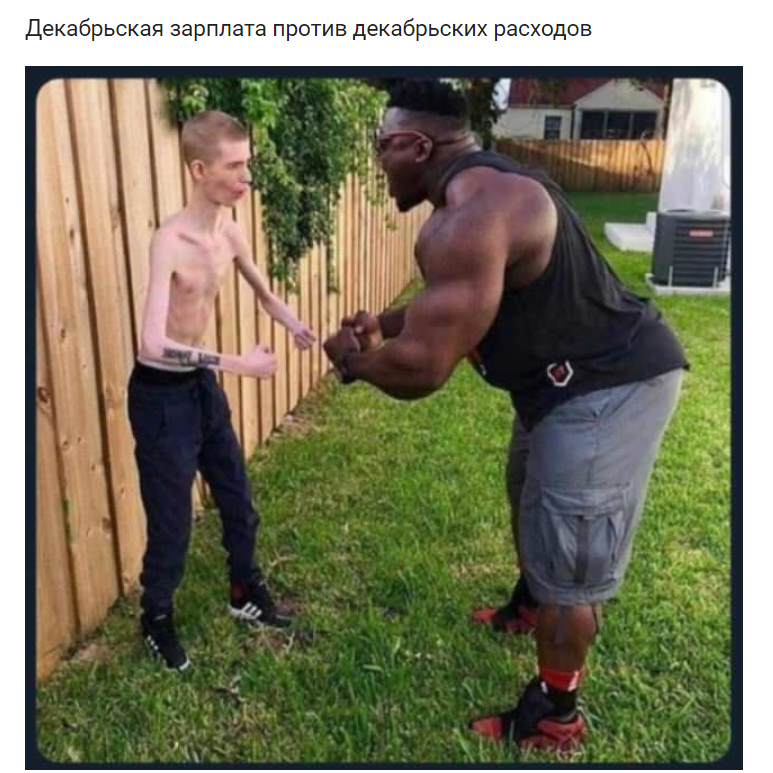 On the same day a similar post census "Peekaboo" — the entry has gained more than 6,000 upvotes, marking the beginning of the affectation memes about Daddy Long Neck.
The value
Memes with a guy with a long neck, often built on the contrast with other people. The most common pattern shows a thin, inflated guys. This contrast is the basis of many jokes about the "before" and "after" or about "expectation" and "reality".
Templates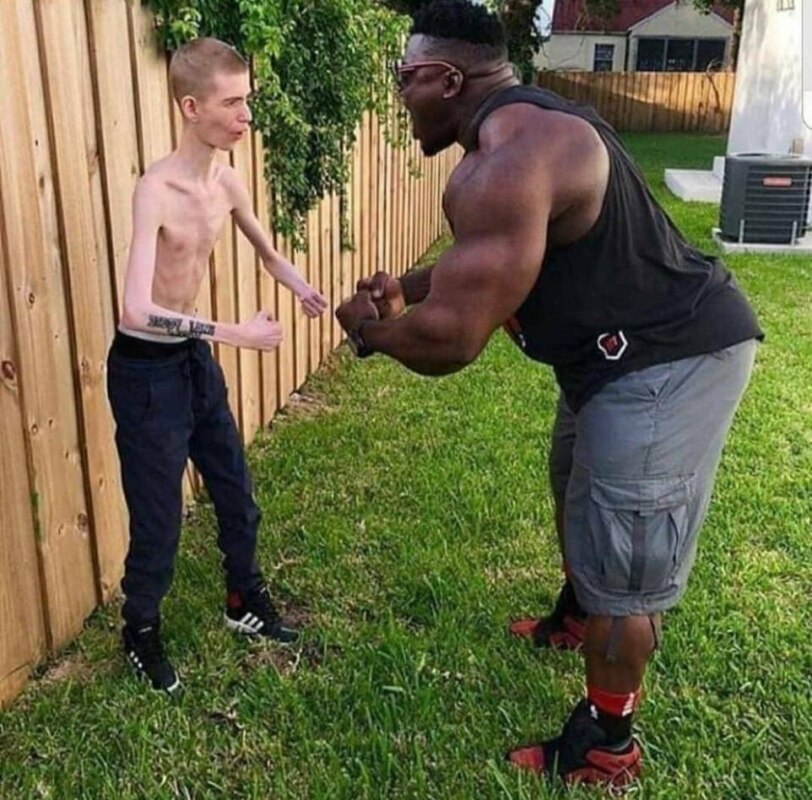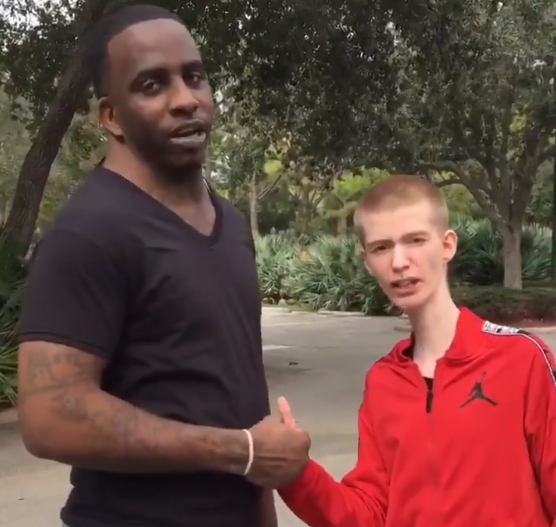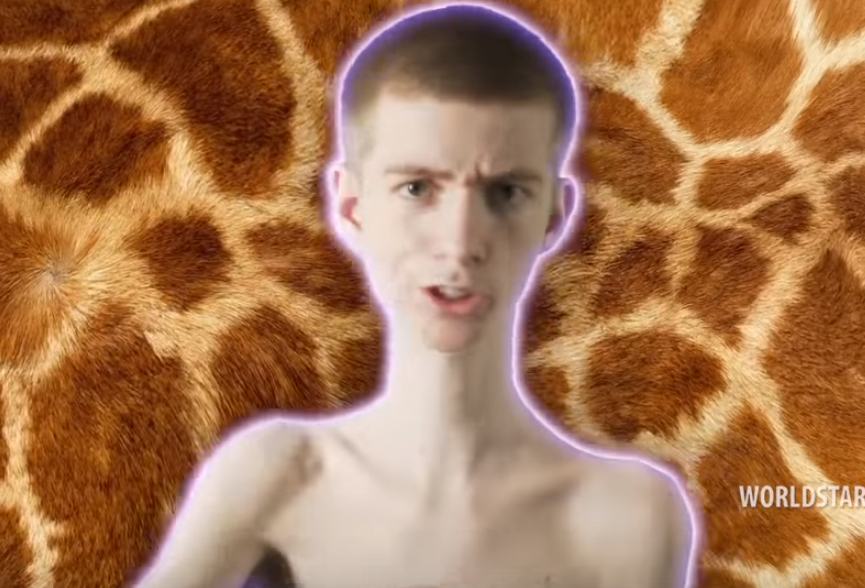 Gallery