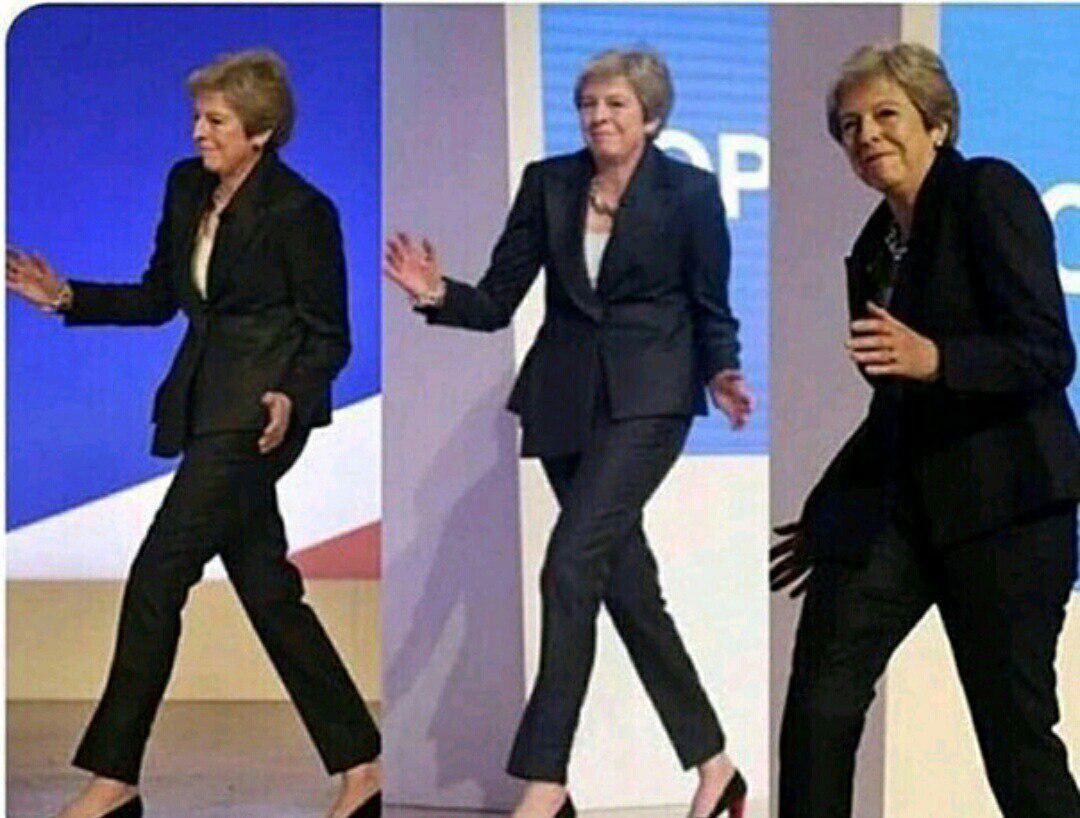 Theresa may is dancing (Maybot) meme with the Prime Minister of great Britain Teresa may. In several videos she showed funny, a little wooden dance moves. Network joking with dance Mei and the Prime Minister-ironically on themselves.
Origin
Prime Minister Theresa may on 28 August 2018 met with children in Cape town, South Africa. The children danced and sang, and the clerk also began to dance. Took it all the present operators.
[WATCH]: Prime Minister #TheresaMay at ID Mkhize Senior Secondary in Gugulethu, Cape Town. @SABCNewsOnline @SAgovnews @KhayaJames @UbuntuRadioZA @PresidencyZA @DBE_SA pic.twitter.com/lanmSeKWAS

— DIRCO South Africa (@DIRCO_ZA) August 28, 2018
Immediately after the publication of this video, it began to react on Twitter. User @OFalafel put dubstep in the video.
Dubstep Theresa May pic.twitter.com/Lvug14TP4F

— Olaf Falafel (@OFalafel) August 28, 2018
30 Aug Theresa may got a small dance master class during his visit in Nairobi, Kenya. The Prime Minister demonstrated once again the awkward funny movements.
Netizens called movement Theresa may typical dance aunt. Others compared the Prime Minister of great Britain on the robot so there was a word Mabot (Maybot).
2 October 2018 at the Congress of the British conservative party Theresa may has shown that ironically refers to the meme with you. She came on stage to the song ABBA "Dancing Queen" and depicted its brand-motion of the robot.
Britain's Prime Minister Theresa May dances to ABBA's 'Dancing Queen' as she begins her #CPC18 speech. Watch live: https://t.co/qk6dnjonGk pic.twitter.com/rgcyOIoitb

— Reuters TV (@ReutersTV) October 3, 2018
The value
Dance Theresa may became a meme primarily due to the fact that it looks funny. Plus, the Prime Minister showcased the irony than the only fueled interest in the meme. The dance may appear in videomixer to different music. Also footage of Theresa may's dancing is used as an illustration for situations when people also can move.
See also
Gallery