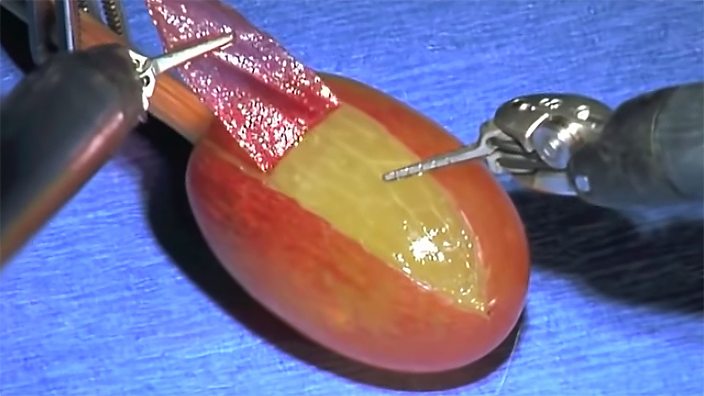 They did surgery the grape (They Did Surgery On a Grape) meme with the robot-surgeon, who demonstrated its capabilities on the grape. Science has turned into a joke.
Origin
Surgical system "Da Vinci" with four arms 11 Aug 2010 demonstrated its capabilities in Edward hospital in Illinois. To show how fine work can be performed by the machine, she was given surgery a grape.
31 July 2017 in Twitter site Cheddar posted a snippet of this video with the caption "They Did Surgery On a Grape" (They did the surgery the grape).
This surgery system is so precise, doctors used it to peel a grape. #CheddarLIVE pic.twitter.com/q4ax7vPe4z

— Cheddar (@cheddar) August 1, 2017
19 November 2018 on instagram @simpledorito dedicated to the meme, posted a frame from the video Cheddar with the caption "They did surgery on a grape". The post gathered 4 thousand likes.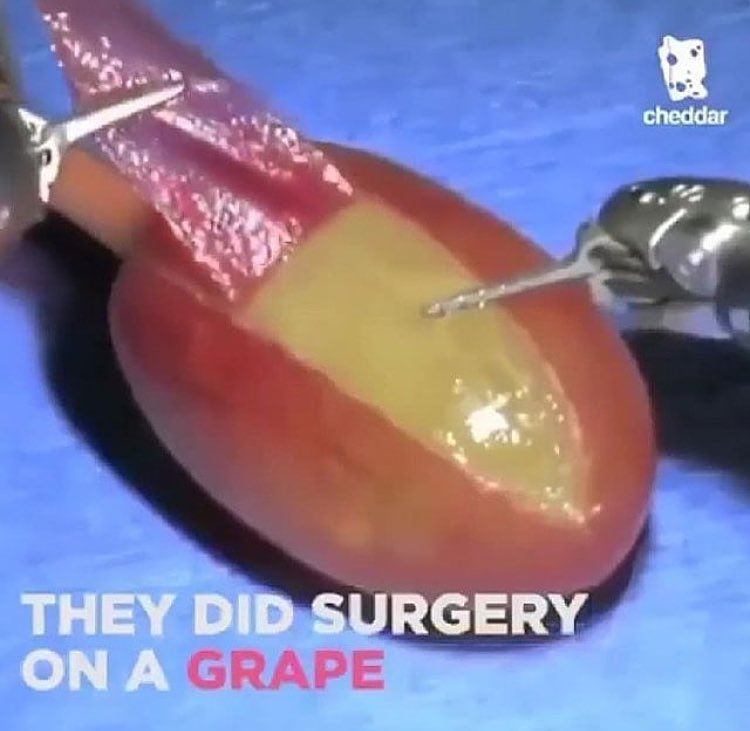 This publication has become a point of the birth of a new meme, bloggers in instagram and Twitter began to joke about the grape, to make their photoshopped pics.
The value
The meme "They did the surgery the grape" is based primarily on the absurdity of what is happening. The robot, which makes the operation the fruit to show its possibilities, it is funny. So jokes about grape began to spread, the phrase "They did the surgery the grape" became in various forms appear in text posts. Also the grapes with the help of photoshop placed in different scenes related to medicine.
Gallery