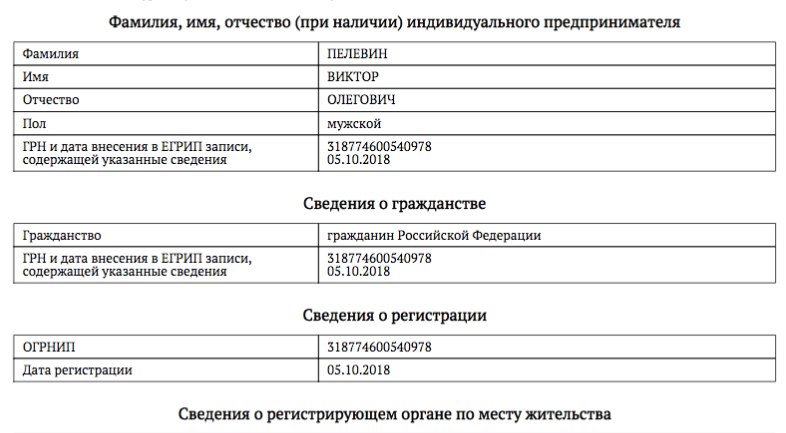 The writer Victor Pelevin is one of the most enigmatic figures in Russian literature. Almost no one has seen it, users of the network drive in the search engines the question: "Pelevin exist?" Mystery solved — Victor Pelevin was registered as an entrepreneur.
Victor Pelevin — the author of the cult for modern Russian literature novels "Chapaev and emptiness" and "Generation P". He leads a very private life, never been registered in social networks. The editor, who works with him constantly, toldthat never saw Pelevin and that he is always calling her from different numbers.
The secrecy gave rise to the rumor that Victor Pelevin does not exist, and under this name works a group of authors. One of the most popular search queries of the writer: "Pelevin exist?" or "is There a Victor Pelevin?"
The answer to this question is found "Open media". 5 Oct Pelevin, Viktor Olegovich is registered as a private entrepreneur. Registration in the Pension Fund, the entrepreneur has made in the Moscow area Northern Chertanovo. According to the rumors 2000s, the writer lived there. Father Victor's name is Oleg, about this he told in an interview.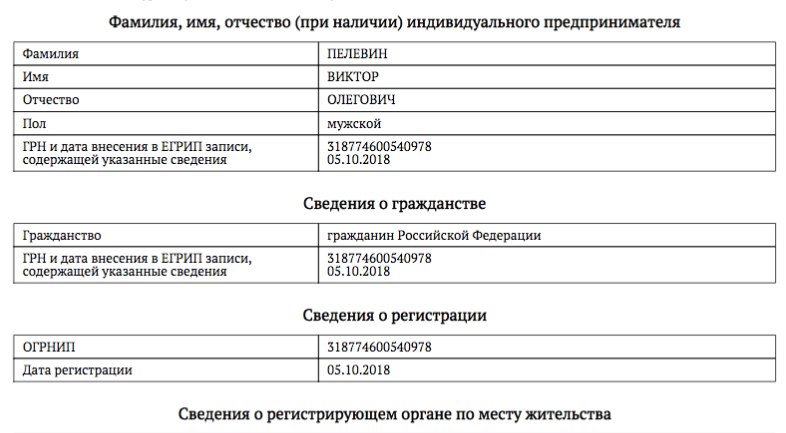 According to information in the registry, Pelevin will be engaged in "activities in the field of artistic creativity."