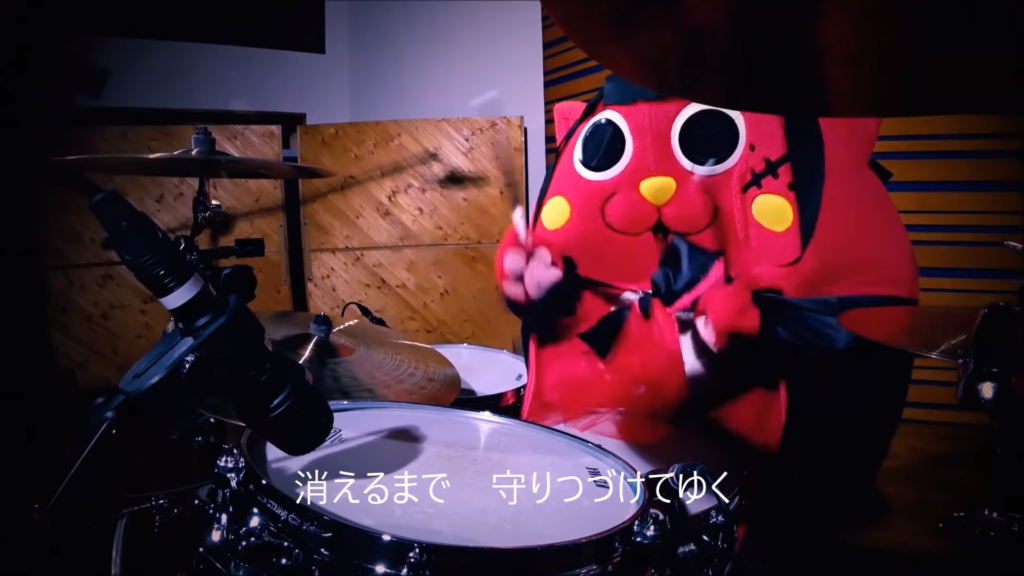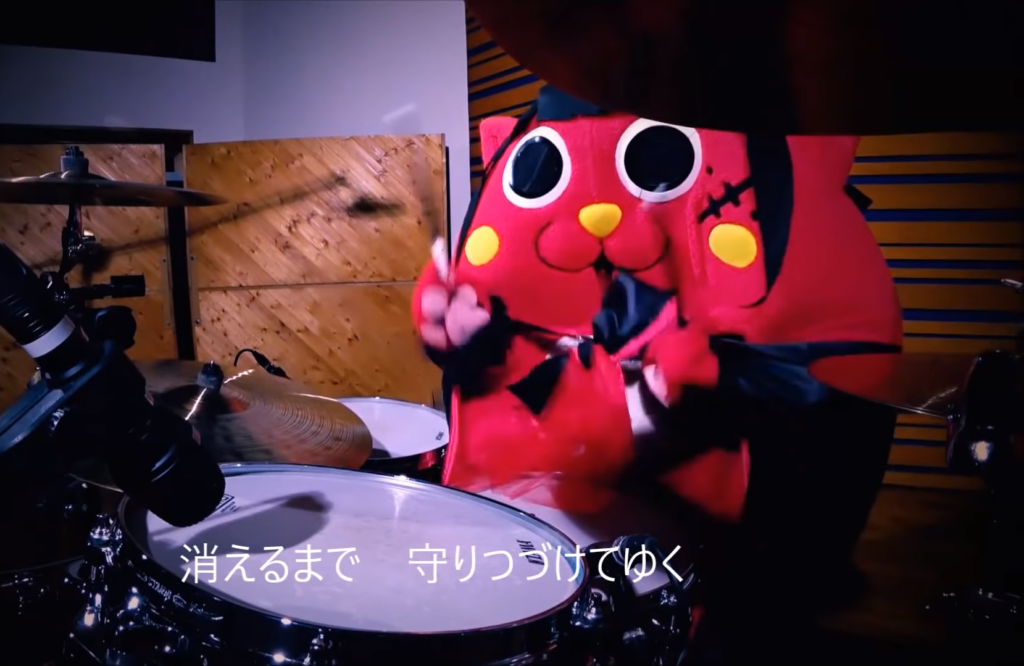 Японский маскот Нянго Стар выглядит как помесь яблока и кошки, но не дайте его внешности себя обмануть! Потому что стоит Нянго сесть за ударные, как он превращается если не во второго Нила Пирта, то уж точно во второго Ринго.
Первый мастер-класс на барабанах появился на канале Нянго Стара ещё в июле 2015 года, но настоящая известность пришла к нему сравнительно недавно. Способность выдавать виртуозные партии на барабанах, при этом находясь внутри гигантского плюшевого костюма, не может не впечатлять.

2 октября 2018 года про Нянго Стара написал музыкальный критик Эрик Эльпер, чей пост с видео набрал более 58,9 тысяч ретвитов. В нём Нянго удерживается от демонстрации своих эпических скиллов примерно 40 секунд, после чего детская песня превращается в дэтметал-кавер.
When you're overqualified for the job pic.twitter.com/saGvom7OOS

— Eric Alper (@ThatEricAlper) October 3, 2018
Когда ты слишком квалифицирован для своей работы
А ещё раньше, в 2017 году в японском сегменте твиттера взорвался в популярности клип, в котором Нянго Стар исполняет кавер на главную тему аниме Soreike! Anpanman.
Xの紅など激しい曲ばかりではなくて、ここで1曲お子さん向けの曲を…!と始まったアンパンマンのマーチですが、、、

段々激しくなっていく2番からの演奏をご覧下さい。 pic.twitter.com/MjL74UAaa2

— 綺 (@ak1225_062708) March 4, 2017
Сейчас в YouTube-канале маскота 10 видео с различными каверами, включая BABYMETAL, The Ventures и Slipknot. Но, конечно, видео с ним есть не только там.

А вот здесь он играет бок о бок с Фредериком Леклерком из DragonForce (нет, не Through the Fire and Flames).

Как и у любого уважающего себя маскота, у Нянго Кэта есть своя предыстория. Согласно его официальному сайту, Нянго — это яблоко, в которое вселилась душа умершего кота. И чтобы снова стать котом и вернуться к своему хозяину, он должен стать рок-звездой!
С такими навыками нет сомнений, что у него всё получится.
[embedded content]
Недавно американский клуб «Филадельфия Флайерз» представил своего нового талисмана по имени Гритти. Вот только по мнению многих лохматый оранжевый монстр с выпученными глазами вышел слишком уж ужасающим.