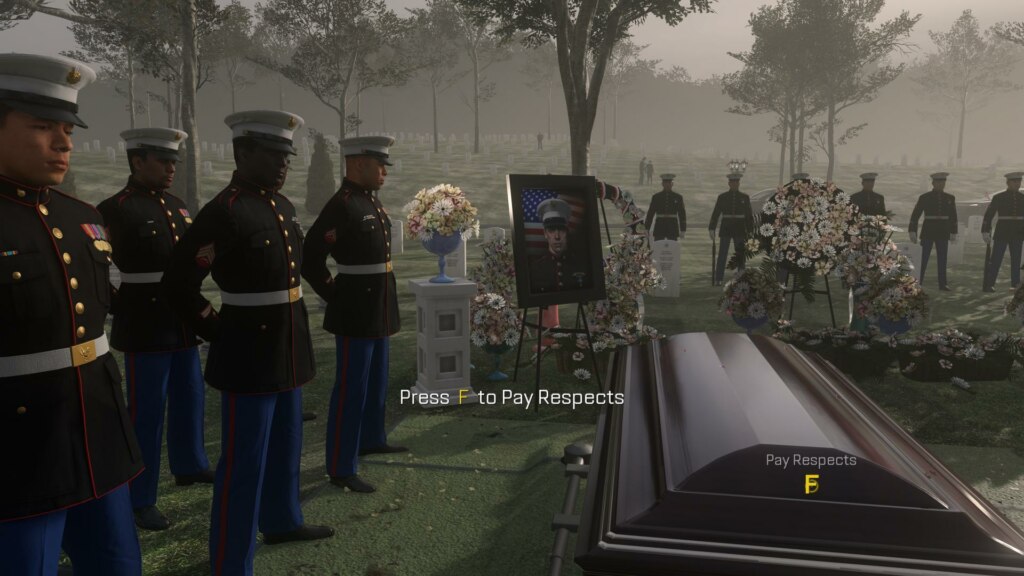 Press F to Pay Respects (Нажмите F, чтобы отдать честь) — мем-фраза, обозначающая проявление уважения к какому-то событию или человеку путем нажатия клавиши F. Чаще всего используется при смерти человека.
Происхождение
Мем родился в игре Call of Duty: Adwanced Warfare, вышедшей 3 ноября 2014 года. В начале второй миссии, герою предлагается «отдать честь» на похоронах своего друга. Сделать это можно только с помощью нажатия кнопки «F» на PC или кнопки «X» на консоли.
Ещё до официального выхода игры в прокат, 2 ноября, забавную сцену с отдачей чести по кнопке заметил ютуб-аккаунт «doku». Он наложил на неё звук и закинул на свой канал.
3 ноября на сцену обратил внимание американский комик Конан О'Брайен в своем лейт-найт шоу CONAN. С этого момента начали появляться различные нарезки, монтажи роликов и мемы — тогда и полноценно родился мем.
Значение
Мем-фразу используют, когда хотят отдать честь персоне или событию. Чаще всего, когда случается что-то трагичное, например, смерть. Очень часто мем идёт в связке с коллажем персонажей, отдающих честь.

Читайте также
Галерея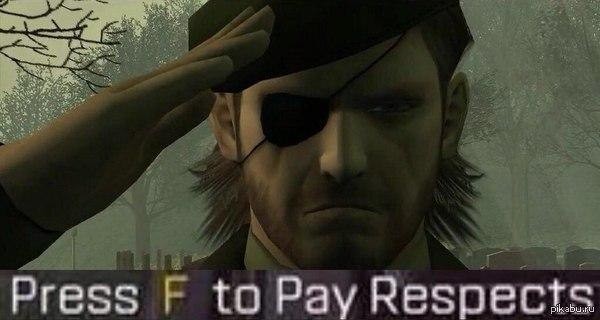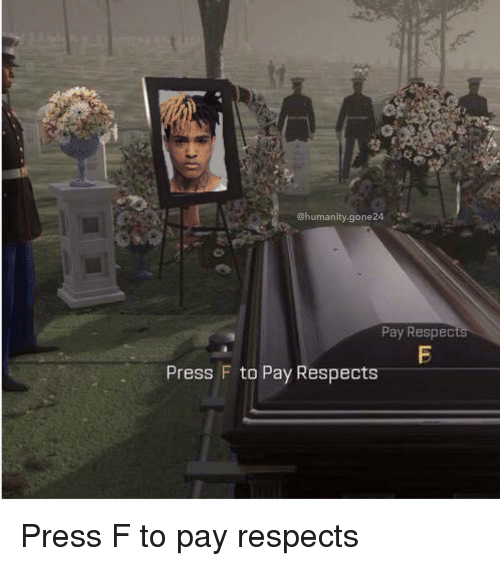 В темноте и сомнении.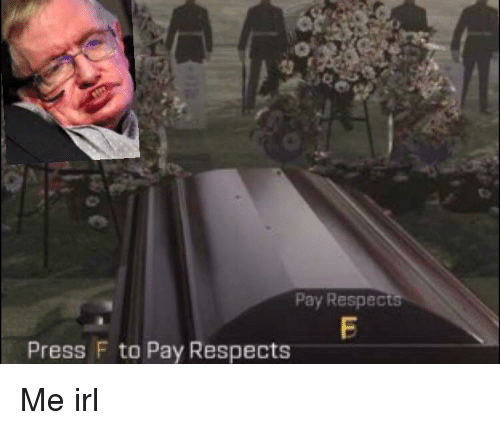 Я в реальной жизни